These classmates are no longer with us but their memories remain.
If you know of someone not shown here please contact us.




&nbsp Donald Lewis Adams &nbsp &nbsp William Paul Adams Linda Joice Amos Roanna Jo Arnott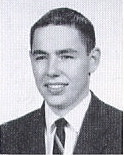 &nbsp &nbsp Mae Lorraine Atkinson &nbsp Patsy Anne Balser Wayne Eugene Bartlett: DeWitt Talmage Beall, Jr.




Thomas Donald Bee &nbsp &nbsp Edwin Ray Beha James Russell Beha Mitchell Jean Belt



&nbsp Carol Jean Bibbee Judith Dale Biram Merlyn Ray Boston Gail Lucille Brookover




&nbsp Alvie Virgil Brown Rebecca Arlene Bryan Carolyn Sue Burdette Carolyn Jean Bush




&nbsp Judy Eileen Butcher Orlan Randy Cain James Clinton Carpenter Edward Elkins Carr




&nbsp Myrna Yevonne Childers Sharon Jo Clinton Lelia Eloise Cobb Judith Ann Coberly




&nbsp George Francis Collins Marvin Coy Conley Gene Patrick Conner Helen Ann Cross



&nbsp Beverly Madeline Culver Fred Eugene Daniels Sandra Sue Davis Elda Mae Deem




&nbsp Linda Lou Enoch Joseph Ray Fetty Edward Leroy Friese William Lenze Glover




Lewis Barry Guinn Sarah Lou Gum Jerry Arnold Hammett Nancy Dell Harris




&nbsp Lewis Lemoin Harrison Robert David Hawthorne Larry Leon Hayes Margaret Mae Heaney




&nbsp Charles Raleigh Hill &nbsp Wilma K. Horner Nancy Lee Jenkins Jean Leah Jones




&nbsp Betty Ann Lawrence &nbsp Carr Knight Leavitt Robert Eugene Lofty Larry Lee Lowers




&nbsp Harry Hayhurst McAtee &nbsp Karen Lynne McMullin Mary Jo Melrose James Leonard Miller



&nbsp Max Nolan Monroe &nbsp Dale Wayne Moore James Warren Moore Rodger Dils Morlang




&nbsp Caroyl Ann Newcomer &nbsp Don Patrick Patterson Garnett Mae Phillips Henry Franklin Pickrell




&nbsp Patricia Lee Pierard &nbsp Roland Minor Piersol Jerry Derrell Poling Walter Lee Pyles




&nbsp Forrest Dewaine Rader &nbsp James Lee Ransbottom Robert Junior Rawson Ruby Kathleen Riddle



&nbsp William Danial Robinson &nbsp Donald K. Rodgers Janis Rogers Bettyanne Marie Rooch




&nbsp Norman Brent Simmons &nbsp Rollin Gary Simmons Russell Don Skidmore Richard Michael Smith


&nbsp Sandra Kay Smith Judith Lee Stark Judith Arlene Stephens Kenneth Walter Swisher




&nbsp Otho Wade Tennant &nbsp Donna Sue Thorne Victor Alexander Vecchio David Herbert Watkins




&nbsp Onie Maxine Weaver &nbsp Patricia Ann Wertenbaker Loretta Ann West Ronnie Lee Wharton




&nbsp William Franklin Wigal &nbsp Charles Robert Williams Robert Earl Winland Sara Jane Winland



Betty Lou Wise Judith Joan Wise &nbsp Janet Sue Woomer Lawrence John Yeardley




Ivan Randolph Young Barbara Ann Martin Donna Kay Wolfe Nancy Louise Barns




Carolyn S. Miller Bethel Derenberger Carolyn Sue Brown Sherrel Sue Enoch




William Howard Horrocks Phillip Tice Kenneth Vannoy Harold Metz




Howard Dale Gribble Lois Mills Robert Eberfeld Kathryn Duckworth




Houston (Pete) Whitaker Melvin Gotschall Shelvia Harr Dorothy Epler


Robert Ferguson (no picture) Gary Wasson (no picture) &nbsp David C. Wayland &nbsp &nbsp &nbspBurl L. West




Gerold "Jerry" Kirk Gilbert Simmons Norma Cox Bob Vincent




Ron Virtue &nbsp Charles Sellers Betty Ann Murphy Barara Feick


Tom Daugherty &nbsp &nbspTom Gordon &nbsp &nbspJack Mace(no picture) &nbsp Dewayne Gault (no picture)




Eugene Dye &nbsp &nbspMartha Briggs &nbsp &nbspBailey Dean &nbsp &nbspBlaine Burkholder




Linda Kay Brown &nbsp &nbspWendell Camp &nbsp &nbspPeggy Buchanan &nbsp &nbspBob Blackburn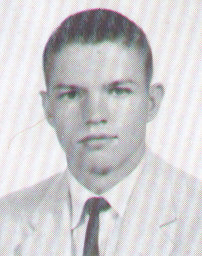 Ellen Craven &nbsp &nbsp Eugene Johnson &nbsp &nbspStanley McCray Bob Duckworth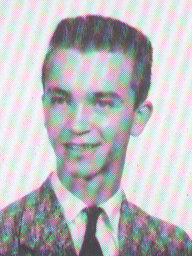 Howard Keffer &nbsp &nbsp Jerry Reeder &nbsp &nbsp Ted Cundiff &nbsp &nbspMick Staton




Tom Munchmeyer &nbsp &nbsp &nbsp &nbsp &nbsp Patsy Hicks &nbsp &nbsp &nbsp&nbsp &nbsp Asa Wilson &nbsp &nbsp &nbsp Roger Exline



Larry Leeson &nbsp &nbsp &nbsp &nbsp &nbsp Lowell Pugh &nbsp &nbsp &nbsp &nbsp &nbsp Phyllis Vincent&nbsp &nbsp &nbsp Fred Lambert



Marlene Spurgeon &nbsp &nbsp &nbsp &nbsp &nbsp Marilyn Miller &nbsp &nbsp &nbsp Denver Hays (no picture) &nbsp Marion Chilcote



Jerry Edman &nbsp &nbsp &nbsp Jeane Stovall &nbsp &nbsp Tom Hathaway &nbsp &nbsp Linda Flannery


David McGhee &nbsp &nbsp &nbsp Roy Little &nbsp John Mc Guffy (no picture) &nbsp Richard Pierard (no picture)



Chuck Eddy &nbsp &nbsp &nbsp Dick Reed &nbsp &nbsp &nbsp Gordon Pfalzgraf &nbsp &nbsp &nbsp Ed Canary




Judith Postlewaite &nbsp &nbsp &nbsp John Pfalzgraf &nbsp &nbsp Barbara Freed &nbsp &nbsp &nbsp Norman Strate




Lois Azinger &nbsp &nbsp &nbsp Roger Emerick &nbsp &nbsp &nbsp Richard Shepherd &nbsp &nbsp &nbsp Ed Nohe



Tom Frank &nbsp &nbsp &nbsp Yvonne Lamb &nbsp &nbsp &nbsp Doris Jean Barnes &nbsp &nbsp &nbsp Robert Suck




&nbsp &nbsp &nbsp &nbspBarney Baker &nbsp &nbsp Pat Atkinson &nbsp &nbsp &nbsp Dora M. Davis &nbsp &nbsp &nbsp Janet S. Dotson &nbsp &nbsp &nbsp



Earl Daggett &nbsp &nbsp &nbsp James Fitcher &nbsp &nbsp &nbsp Janet Wigal &nbsp &nbsp &nbsp Sandra Bayne


Sandra Deem &nbsp &nbsp &nbsp Thomas Berry